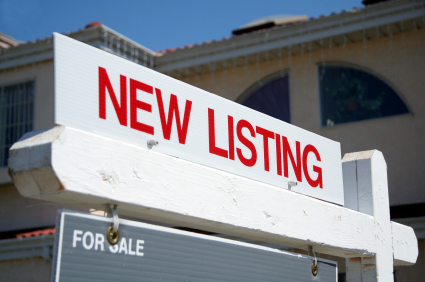 Show me the money! Admit it, that's what you're thinking when you consider selling your house. In fact, chances are good you've mentally spent much of the proceeds already—on a new house you're buying, and maybe even a nice vacation this summer. Slow down there—while selling a home can indeed bring in some sweet profits, not every dollar goes into your pocket. You also have to pay the professionals who help you unload your property. So now the question in your mind is probably: How much does it cost to sell a house? Really?
On average, home sellers pay their listing agent a commission of 6% of the price of their home (although that percentage can vary). On a $250,000 house sale, this amounts to roughly $15,000. That might seem like a yuuuuge chunk of change, but don't go assuming you're getting ripped off! Here's where that money goes, and why it's totally worth it.
The real estate agent commission, explained
If you're picturing your real estate agent pocketing the whole sum, think again.
Sellers are often confused by the often-quoted '6% commission fee, and it's because many agents don't explain clearly why it's being collected. In fact, that commission is split between the buyer's agent's brokerage and the seller's. They might split it evenly, or the seller's agent's side might get a bit more. From those splits, the respective brokerages take their cut—which, again, varies—and the remaining amount goes to the agents.
Remember, agents don't receive a salary, so that fee pays for all that time the agent spent marketing your home. It also includes costs like photographs and signage, as well as the cost to list it on the multiple listing service. And if your house doesn't sell, the agent doesn't get reimbursed for those costs—or paid for her time.
How much sellers pay in closing costs
While buyers tend to pay more in closing costs, sellers aren't completely off the hook.
Closing costs tend to be fixed, including transfer taxes, escrow expenses, and notary fees. You'll also pay at closing any outstanding property taxes, a prorated share of the water and sewage bills, and the remainder of your mortgage.
Yet you may have control over a few closing costs. When you hire a real estate attorney to oversee your side of the transaction, it's worth shopping around to compare rates. You might also be able to avoid a $100 to $400 reissue fee for the title search if you can provide a copy of your policy.
Should I just sell my house myself to save money?
In a hot market, many sellers may think they can sell their house themselves to avoid the commission fees.
However, most people don't realize that if you sell your house on your own, you still have to pay for the buyer's agent's brokerage fee.
Since over 93% of active buyers have a real estate agent representing them, it's the only way to attract these agents—and thus their buyers—to even consider your home.
What about that cash they would still be saving by selling their home as "For Sale by Owner," or FSBO?
Consider what your agent brings to the table:
Marketing, signs, advertising support, and professional photography
The time and "hassle factor" savings of not having to be present for showings, manage calls, host an open house, set up legal representation for paperwork, and conduct the negotiations
The legal protection that comes with working with a licensed real estate agent
The professional market knowledge that can help you wisely price the house
Negotiating expertise that allows your agent to extract the best terms and price from the buyer
A wider pool of potential buyers that comes with listing your home on the MLS
Access to other agents, who have or know potential buyers. Many sales happen before a home is even listed, because agents will reach out to one another.
In the end, that 'savings' to list a home yourself doesn't usually save you any money. In fact, it can cost you in terms of time, stress, and often a lower price for your home.
You know the saying "you get what you pay for"? Well, you also earn what you save. Think long and hard about your limitations in terms of time and expertise before heading down the home-selling path solo. After all, this home sale may be one of the largest financial transactions of your life, so it's not exactly something you should cut corners on with the hopes of saving a few bucks.