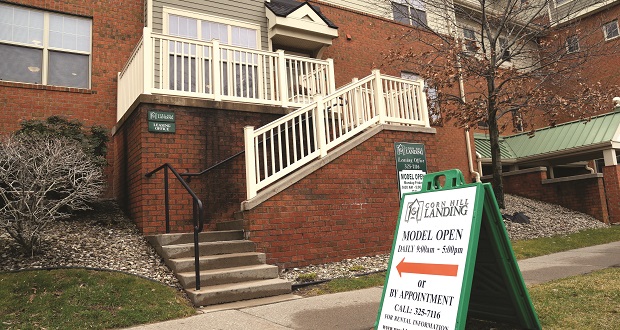 A Monroe County Court judge has reversed a Rochester City Court decision, upending a longstanding canon of landlord-tenant disputes that will make it easier for property owners to get money judgments against tenants.
County Court Judge Christopher S. Ciaccio overruled City Court Judge Ellen M. Yacknin after she declined to issue a judgment for back rent against residential tenant Alice Sposato, because Sposato was not personally served with a notice in the case.
"It's extremely significant," said John Nacca, a Rochester attorney who often represents landlords.
"That is one of the major issues that landlords have in terms of not being able to get that judgment. It's very important to them to do that, even if it's not collectible," Nacca said.
Historically, when the tenant can't be located, leaving a summons with someone else, or "nail and mail" service has not been allowed.
Ciaccio sent the case back to Yacknin "for further proceedings including the entry of a monetary judgment and calculation of costs and fees."
Yacknin ruled on Feb. 2, 2016, in favor of Sposato. Attorney Andrew J. Dick appealed to Ciaccio for Cornhill LLC.
With Ciaccio's decision, substituted service is now acceptable in Monroe County. Previously, all city judges, and most town justices, followed the same rule requiring personal service.
Appeals have been rare because they don't usually make financial sense. For example, a landlord seeking back rent of $850 would probably end up paying a lawyer more to appeal a ruling than they could recover.
"To pay a lawyer to do an appeal, which is a very tedious process, far outweighs the benefit," Nacca said.
But there was no extra expense for Cornhill LLC because Dick is in-house counsel at Mark IV, which operates Cornhill Landing apartments.
"For him it was just all in a day's work," Nacca said.
Word of Ciaccio's decision spread in the legal community on Monday.
"We've already put it to good use last night in Irondequoit, and today in Rochester City Court," Nacca said.
The old rule is based on the 1929 Fourth Department case In Re McDonald.
"This McDonald case has been criticized up and down for decades now," Dick said.
"It's not the same thing as the Fourth Department reversing it, but it's pretty close. This should be binding in all of Monroe County now," he said.
The Fourth Department's ruling in McDonald was based on statutes in the Civil Practice Act (CPA), which no longer exist. In 1963 the state Legislature enacted the Civil Practice Law and Rules to replace the (CPA).
Sposato was not represented by an attorney and never appeared in court on the case, Dick said.
Credit to The Daily Record